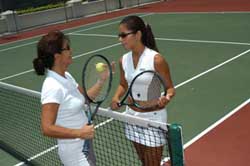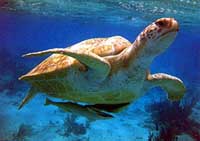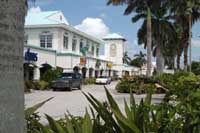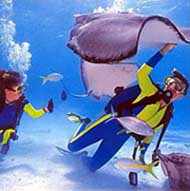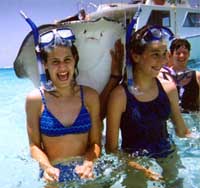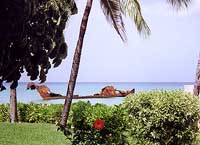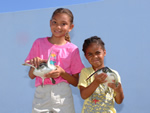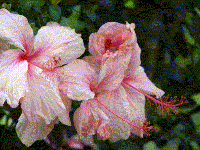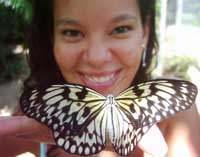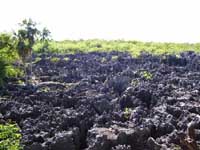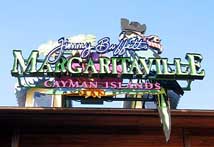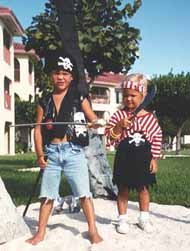 GEORGE TOWN VILLAS is primarily a leisure and family resort located directly on the shores of famed Seven Mile Beach, appealing to the languid islander. It offers onsite facilities such as swimming and tennis and excellent snorkeling just offshore!

Stroll three peaceful garden acres of Cayman Island paradise within the privacy of the George Town Villa's horseshoe shape which enables superb ocean/garden viewing from each condo suite patio

Equally important, George Town Villas is conveniently located near a top Scuba Diving operation, two major shopping complexes (Queen's Court and 7-Mile Shops) and near several popular restaurants (The Wharf, Thai Orchid, Fidel Murphy's Irish Pub, Coconut Joe's, Cimboco, Aqua Beach, Icoa, Bed, and an internet cafe, etc.)


SOLACE
and SWIMMING

Our pool varies from 3-8ft depths with consistently comfortable water temperatures. Its rectangular shape accommodates lap swimming for exercise. We offer plenty of chaise lounges for around the pool as well as on the beach and shade can be found under the poolside umbrellas. There is also a stone BBQ and a separate gas grill for those poolside sunset social meals! Families are welcome!


SNORKELING
You may have been drawn to Grand Cayman for the superb snorkeling it offers, but did you know many of the stunning underwater treasures and marine life found in the Caribbean are just a short swim from the front of George Town Villas? Experience an array of Green Sea Turtles, Parrotfish, Queen Angelfish, Grouper, Damselfish, Fairy Basslet and more, straight out from your door! You can find fascinating formations of Coral as well as brilliant sea fans and barrel sponges.

Itís easy to be spoiled snorkeling Grand Cayman with consistently mild water temperatures primarily ranging between 77 Ė 82į. Caymanís crystalline, cerulean blue waters provide some of the best aquatic visibility in the world. Prime viewing is high noon, but bring plenty of sunscreen because it's also prime sun burn time! Because George Town Villas are located on the leeward, shallower side of the island, the surge and wave heights are relatively low. Marine life can be seen almost immediately upon beach entry. Snorkeling equipment can be purchased at the scuba dive shop in Seven Mile Shops next door. The young and the young at heart will find snorkeling in Caymanís calm waters an easy, adventurous and unforgettable experience.


DUTY-FREE SHOPPING

Duty-Free shopping translates into fabulous savings! There are many exciting opportunities for you to save on such items as watches, china and crystal, perfumes, fine jewelry and authentic treasure coin jewelry in Grand Cayman. Prices on perfume, watches and select luxury items may be as much as 30% less expensive in the Cayman Islands. In addition to traditional duty free selections, varied and interesting shopping from chic European fashions to outstanding local art delight visitors in specialty stores, hotel boutiques and shopping plazas. Quaint and picturesque Queen's Court Shopping Centre (pictured above) and Seven Mile Shops are located right next door.



SCUBA DIVING
The Cayman Islands are well known as one of the top 10 dive paradises in the world, offering over 200 officially marked dive sites. 100+ ft. visibilities, consistently warm waters, a plethora of marine life, unusual underwater geology and 40 dive operators combine to make the Cayman Islands "Scuba Heaven." One of Cayman's top Scuba Diving operations is located within easy walking distance from George Town Villas and there are several others within a short drive.

George Town Villas is very centrally and conveniently located for diving necessities and yet is the perfect, quiet, relaxing place to rest up and rejuvenate after a hard day's diving. We have dunk tanks and two outdoor showers poolside for clean up ease. Check out our previous diving
Guests Comments.



BEACH LIFE
Seven Mile Beach is a beach walker's dream. An irresistible array of tropical flora and fauna beckons the free spirit to walk along Grand Caymanís north western, turquoise shore. But, if leisure alone is your goal, George Town Villas is located near the southern end of Seven Mile Beach away from the center shore bustle and nearer the tidal pools, birds and quietude. Itís the perfect lounging destination and our sunsets are unbeatable.


STINGRAY PLAY!
No trip to Cayman would be complete without a trip to the world-renowned Stingray City! The 5-minute drive to the landings is a complimentary shuttle with most tour operations, and the 30-minute boat trip to Sandbar, the "Other" Stingray City is well worth the scenic ride. No words can describe the experience of playing with these fascinatingly graceful, gentle creatures. At Sandbar you donít even need to snorkel to interact with the Rays, but you wouldn't want to miss the underwater view of stingrays winging the current like aquatic seagulls drifting in a breeze.

Sandbar has evolved as a major tourist attraction over the years to nowadays include guides feeding Sharks, Eel, giant Green Sea Turtles and a rainbow of tropical fish just like the ones you'll find right out in front of George Town Villas.


THE WRECK OF THE GAMMA
One of the best-kept snorkeling secrets on the island is the Wreck of the Gamma, which is just a short swim south toward town from George Town Villas. The bow sits in three feet of water and the stern is in about a depth of 12 feet. The site is off the beaten path so it gets little usage. The Gamma was a cargo ship that used to port at the islands weekly. It washed ashore when it became disabled in a noríwester.

Here you may see about every fish on the card. There is a chance to see some tarpon that rest here before the nightly feeding at The Wharf restaurant and at Rackums Pub. There is even an occasional turtle. At your own risk you can enter the wreck from the south side, but watch out for jagged metal edges. You might get a chance to see King George, a well-fed and handsome green Moray eel. He hides in the stern compartment


CAYMAN TURTLE FARM
This one of a kind attraction is a wonderful compromise between the needs of the people and environmental concerns. Turtles farmed here provide the Caymanians with a traditional staple of their diet and release many endangered turtles into the sea. Since 1980, the Farm has released 29,000 turtles back into the sea to help replenish the wild population. Once a year, citizens and visitors are invited to carry hundreds of turtles to the sea to begin life in the wild. The farm allows visitors to view many of the turtle tanks, part of the hatchery, and has a wonderful gift shop. Be advised that the US does not allow the importation of turtle products.


QUEEN ELIZABETH II BOTANIC PARK
With 65 acres of displays, the park's Woodland Preserve represents 40 acres and is preserved in its natural state with a 0.08 mile walking trail. The Visitors' Centre, a guest's first stop, is designed in a contemporary West Indian style. The gardens feature an original restored turn-of-the-century Caymanian farm house. The 2.5 acre Floral Colour Garden is an explosion of tropical colour situated next to a lake which has become an important site for native aquatic birds including the rare West Indian Whistling Duck. Also featured at the park are the Cayman Blue Iguana Captive Breeding and Reintroduction Facility.


THE BUTTERFLY FARM
A visit to Grand Cayman's Butterfly Farm is an unforgettable encounter with nature in all its beauty and diversity. Step into a tropical garden teeming with butterflies from around the globe and prepare to meet some of the world's most colorful creatures. Observe the life cycle of these fascinating animals from egg to caterpillar to chrysalis to butterfly. Tour Guides will entertain you with commentary on butterfly habits and the miracle of metamorphosis. Arrive early and witness new butterflies emerging from the chrysalis and taking their first flight. The Butterfly Farm is a rare opportunity for photography and a sure delight for visitors of all ages.


"HELL", GRAND CAYMAN
No visit is complete without a trip to Hell, Grand Cayman, so named for it's short, black, limestone formations located within the town of West Bay. Besides the limestone formations, Hell consists of a store and post office where you can browse for T-shirts and souvenirs with slogans like "I've been to Hell and back!" and you can send friends and family postcards from Hell! There is even a fiery "Hell Sauce" for spicy cooking



MARGARITAVILLE, GEORGE TOWN, GRAND CAYMAN
"
Waste away again" at Jimmy Buffett's newest and largest Margaritaville yet. It was newly opened summer of 2006. It is a popular cruise ship passenger destination located directly across the landing port area in Hog Sty Bay downtown in George Town and only one of about 5 "Margaritavilles" in the Caribbean. For Parrottheads....CLICK HERE.

EVENTS

Caymanians love their holidays! Several festivals are held through the year
Pirate's Week (mid November)

Batabano (late April)

Cayfest (April)

Easter Regatta